We are moving!!!!!!!!
Not far just down the road
Not our road, just like the picture...........

to 3602 Peavine Road, right now we are still in our old office at 2691 Peavine Road.
If you need us call 931-484-8300.
Have a great day.
Take a look at this 3 bedroom, 2 bath house located off Old Elmore Road. This is the spec house for a new subdivision going in! This house just sold for $150,00.00. If you are interested in talking to someone about potentially building you a home just like this in a new subdivision please let us know!
Cumberland Mountain State Park
Even though the Cumberland Mountain State Park is temporarily closed right now, it is a great spot to put on your list to visit when the quarantine gets lifted.
Cumberland Mountain State Park is situated on the Cumberland Plateau, a segment of the great upland, which extends from western New York to central Alabama. It is said to be the largest timbered plateau in America. Cumberland Mountain State Park began as part of the greater Cumberland Homesteads Project, a New Deal-era initiative by the Resettlement Administration that helped relocate poverty-stricken families on the Cumberland Plateau to small farms centered on what is now the Cumberland Homestead community. This 1,720-acre park was acquired in 1938 to provide a recreational area for some 250 families selected to homestead on the Cumberland Plateau.
The park is located around Byrd Lake, a man-made lake created by the impoundment of Byrd Creek in the 1930s. The park provides numerous recreational activities, including hiking, swimming, picnicking and interpretive programs. The park also features a popular area restaurant and separate recreation hall that can accommodate up to 250 people.
Cumberland Mountain State Park has many options for overnight accommodations. There are numerous fully furnished cabins available throughout the year. The campground has more than 140 campsites for tents and RVs. There is also a designated place on the overnight trail for backcountry camping.
The Bear Trace at Cumberland Mountain Golf Course is one of the most sought-after sites among the Jack Nicklaus designed Bear Trace courses in Tennessee. The 6,900-yard, par 72 layout features a design that capitalizes on elevation changes as well as natural features, such as flowing brooks and clustered, mature pines.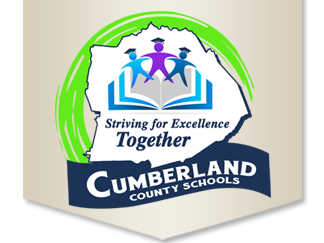 With school being closed due to COVID-19, the board of education is encouraging students to start online learning classes. You can click on the image above to go to the school district's website and find the school that your child goes to. The school should have some online learning classes posted. If you do not have internet access, they will be printing off a limited amount of learning packets that you can pick up at the school. If you need to pick up a packet please contact the BOE and they can point you in the right direction.
Fishing Guide
(Region III Blue)
The Cumberland Homesteads project emerged from the New Deal era begun with the election of President Franklin D. Roosevelt in 1932 when the country was in the grip of the Great Depression. President Roosevelt called a special session of Congress to enact a series of measures to deal directly with the severity of the economic decline that was affecting the lives of millions of people.
During the fabled "100 Days" this congress enacted a major piece of legislation which was the omnibus National Recovery Act. In that act was an almost insignificant clause of a few lines which directed the President "for the aid of stranded areas" to set up a credit of $25,000,000. Out of these words will come projects affecting thousands of lives. On the basis of the law the President created the Federal Subsistence Homestead Corporation and soon subsistence farms projects were underway in several states.
Bob Lyons, the Cumberland county farm agent felt that this area had the needed land and was certainly a depressed area populated with people needing employment and hope for a better future. Mr. Lyons was able to secure support from the Crossville business community, and thus an application was submitted for one of these projects to be located in Cumberland County. It was approved and January 1934 saw the clearing begin on the 10,000 acres that had been purchased with the grant of $431,500 from the federal agency that was to oversee the project. This money was also to cover the building of farm homes, out buildings, and roads. The project was to have farms of varying acreage, with modern homes having from two to four bedrooms.
The initial plan was that 60 percent of homesteaders be taken from Cumberland, Fentress, and Morgan counties. The other 40 percent were expected to come from Bledsoe, Putnam, Rhea, Roane, Scott, and White counties. Over 2000 families applied for the planned 252 available farms.
Applicants had to write for an application form. When it was received an investigator would be assigned to interview the applicant to learn about family character, skills, work experience, and commitment to become a homesteader. The deportment of one's children was also asked about. The early plan called for about a two year "trial period" to determine if the person and family was suitable as a homesteader.
Many approved applicants were out of work coal miners, loggers, landless farmers, construction tradesmen, and some were from a "white collar" background. Many additional men were employed on the project that were not designated to be owner of one of the farm homesteads.
Eventually the 10,000 acres were cleared, the roads were built and the Cumberland Homesteads Project helped create a scenic area of Cumberland County featuring farms, pastures, orchards, modern homes, churches, and a school.
One major myth or fallacy that lingers over this monumental project is the persistent belief that these modern homes with their assigned acres were given, as in gifted, to the approved homesteaders. This is NOT SO.
In the early days of the project the men's wages were fifty cents an hour. When paid, the men received one-third in cash with the remaining two-thirds "returned" to the government as credit hours (sweat equity) to be credited to the eventual purchase of their homes and farms. The homesteaders worked on, somewhat blindly, for several years. During this time the administration of the project was overseen by about five federal agencies. Finally the homesteaders organized and were able to get answers to questions about ownership of the properties they had labored on so long. Government agents and the homesteaders agreed to accept market values assigned by outside appraisers. This allowed the homesteaders to know the market value of what they were working toward and thus could begin "for real" to pay for their homes, and initiate the process of obtaining the deeds to their farms. It is interesting to note that a house and farm of 20 to 25 acres was assessed at about $2,000.
In 1946 the federal government ended its involvement in the Cumberland Homesteads Project. Deeds were given to the homesteaders who had paid for their homes and land. The others were given five years to comply with the set purchase price. It is believed that a small number of the original homesteaders chose to leave the project at that time.
This community of subsistence farms as envisioned by the Roosevelt administration, is often called the most successful of all those established under the original plan. Jobs were generated, skilled workers emerged, productive farms and pastures were created, families built and had homes during those hard years. Ties of neighborly love and kinship were forged that have lasted to the present time. The homesteaders dealt with a hard life, a shortage of conveniences, and little money with an enthusiasm and willingness because they knew they were building a community where they would live, work, and raise their families.
(Crossville Chronicle article by Evelyn Hargis, 2009)
Visit the Military Museum and Shake Hands with the Past
The Military Museum is located in the restored 2nd Cumberland County Courthouse. Inside the Military Memorial Museum in downtown Crossville lay many artifacts that quietly speak volumes for bravery, honor and freedom. It's the kind of place old soldiers and those too young to know of war approach with an equal amount of awe, one revisting history and the other discovering it. With so many visitors enjoying their vacations in Cumberland County, the Military Museum, located at 20 South Main Street, is an educational gem everyone needs to experience.
The Museum features displays and artifacts associated with Cumberland County's involvement in military conflicts beginning with the War Between the States. There are exhibits of general interest from all American fought wars, including the Iraq War. The musuem was recently added to the Civil War Trails of Tennessee. The museum opened on Memorial Day 2004 by the now disbanded Cumberland County Historical and Genealogical Society. This museum displays the amazing heroic acts from the amazing men and women who have served in the Civil War, World War I, World War II, the Korean Conflict, the Vietnam War and both of the Iraqi wars, Desert Storm and Operation Enduring Freedom.
If you would like to plan a visit, hours of operation are 10am to 3pm Monday thru Friday and 10am to 1pm on Saturday; the museum is closed on Sunday. The museum is run entirely on donations and grants. If you are interested in donating or becoming a part of the volunteer staff, call 931-788-1159 for more information. Please click on the link if you want to check out the Military Museum's website: https://www.facebook.com/Military-Memorial-Museum-167172543471456/
(some information provided by the Crossville Chronicle)
Happiest of Birthdays to one of our amazing realtors, Carol McCabe! If you see her around today please make sure you tell her Happy Birthday! She is an amazing realtor and woman and we are blessed she is a part of our team!
Are you a first time homebuyer? Click on the picture below to find out how you can purchase a home for $0 down! Don't miss out on these low low rates!
Thank you to everyone who came out and supported our Flamazing Open House Tour yesterday! We gave away prizes and our winners are listed below!
Echo Show 8: Sue Kitto
Willow Catering Gift Certificates:
Paula (no last name)
Judy Lynn
Deb Hunt
Pan Loxley
If you are one of our winners please head over to our Fairfield Glade office and collect your prize! 2691 Peavine Road.
Flamazing Open House Tour!
Make sure you mark your calendars for this flamazingly fun event! We invite you to tour 7 Fairfield Glade homes. If you visit all 7 you will be entered to wina grand prize! Each stop will also have finger foods proved by Willow Catering! You can pick up maps and more event information at either of our locations! Come Flamingle with us!
March 5, 2020
10:00am-2:00pm
Weichert Realtors-874 West Ave, Crossville TN 38555
Weichert Realtors, FFG location-2691 Peavine Rd, Crossville TN 38558
All Aboard for this Historic Happening Spot
One of the landmarks in Downtown Crossville is the Depot. In addition to a gift shop and a delightful meeting room and patio, the Caboose is a museum that has fascination for adults and children.
The railroad tracks to Crossville were built in 1900 and the first train of the Tennessee Central arrived in September of that year. The building of the Crossville Depot was not complete, so a boxcar served as the station until the main building was built. For years, the Depot was described as "the happening spot" for the many trains and people making Crossville a highly successful town exporting rock and timber, rich in goods, and increasing number of visitors and travelers.
In 1925, on Valentine's Day, the original Crossville Depot burned down. The community was quick to re-build it across the tracks from where it first stood. The new Crossville Depot building at its current location was finished in May of the following year.
Over the years the Depot was the arrival-and-departure happening spot for both ordinary and famous people. Three of the famous people were Dr. May Cravath Wharton (the Doctor Woman of the Cumberland's, founder of Cumberland General Hospital and Uplands Village in Pleasant Hill and of Cumberland Medical Center), Alvin C. York (World War I Metal of Honor), and First Lady Eleanor Roosevelt (to visit the Cumberland Homesteads).
In the early 1980s, for various economic and social reasons, the railroad stopped running and the Crossville tracks were removed. The Depot, then owned by the state, was not maintained for many years and fell into ruin.
In 1996, the local community, led by Bob Patton, began a renovation project with the three Rotary Clubs of Cumberland County and many others of the community. The state government turned the Depot over to the City of Crossville who leased it to the Rotary Foundation to manage the Depot as a "community service project." Larry Doster, owner of the Crossville Trophy & Gifts Shop on Main Street, became the "manager-and-scheduler" of the Depot, a position he and his wife Chris held for 17 years. According to Larry, "the rental rate was set low so people could easily rent it for family and community events." Larry continued, "In my experience, about 75% of the meeting room events are family oriented, 25% are organizations, businesses, or churches." Larry reported that he never owned a model train himself, but he put one into the Depot Gift Shop. "Actually, prisoners figured out how to install the tracks so that the train would not jump the track as it rounded the curves."
Larry and Chris left the Depot management after 17 years, to spend more time with family and grandchildren.
In August 2014, the City of Crossville awarded the management contract to the C.A.T.S. Gallery (Cumberland Artists of Tennessee Studio - Gallery). The C.A.T.S. group ran the Depot until the summer of 2018, when they notified the City they were disbanding as an organization.
The Crossville City Council voted to take over the operation of the Depot. It now functions as a mini-welcome center with information about activities / events and organizations and businesses of Crossville. The gift shop features "Made in Tennessee" products. The meeting room got a makeover with a new hardwood floor as well as several other improvements. This space is scheduled for many community and private events. The Caboose, which was renovated by volunteers of Downtown Crossville Inc., is open during all of the Depot hours for the public to enjoy.
The Depot is open Tuesday through Friday, and a half day Saturday, as well as for special events. To schedule the meeting room, call 931-456-2586.
Check out this video of the Fairfield Glade Community Center!
128 Stonehenge Drive, Crossville TN 38558
Monday-Saturday 8am-7pm
Sunday 8am-5pm
If you have lived in Crossville for a while then you have noticed that our weather is a little unpredicable. One day it is 60 degrees and sunny, the next couple of days you have flash flood warnigns and then you finish off the week with 2 inches of snow. You have got to love living here! With the weather being as crazy as it has been lately we thought it would be a good idea to give you a list of things you can do on rainy days like today.
1. Pack Up a Box to Donate
I know I am guilty of being a little bit of a hoarder. So, going through my house and picking out things to donate is at the top of my list.
2. Start a Budget/Reassess Your Current One
We are already in to February so if you haven't started a budget for 2020 this would be the perfect time to do so!
3. Read Something
I am a lover of all books, even though mystery is my favorite. There is nothing better to do on a rainy day then curl up with a good book and cup of tea.
4. Meal Prep/Cook Something
Make a homemade meal or do some prep cooking to get ready for the week!
5. Catch Up With Your Loved Ones
We often get so busy that we forget to check in on our loved ones. Make a point to do that while you are at the house waiting for the rain to stop.
6. Start a Side Hustle
There are so many side hustles these days, take a look at PennyHoarder to get some ideas.
7. Learn Something New
Whether is it watching a new Netflix documentary or taking an online course. Challenge yourself and learn something new.
8. Find a Way to Invest In Yourself
Investing in yourself is one of the most important and beneficial investments you can make. There are so many easy ways to start the process.
9. Relax
Stress has a nasty way of taking over our lives and overwhelming us. Take a day for yourself and relax.
10. Write Out Your Goals
Allow yourself a block of undistrubed time to focus on what your goals are.
11. Start Your Own Blog
You could have a blog up and running before the end of today!
12. Prepare Your Socal Media Posts
If you don't prepare your social media posts at the beginning of the week then sometimes you forget to post at all.
13. Take Time to Reflect
Sometimes you just need to sit down with your thoughts for a bit and reflect on everything.
14. Catch Up On Sleep
This is one of my favorite things to do when it is raining. Nothing puts me to slip like the sound of rain on the roof.
Cumberland County Playhouse
In 1963, Crossville, Tennessee was a town you passed through on the way to other places. Located in Cumberland County, the town and surrounding Appalachian region was economically depressed. Resort and recreational development was in its infancy. High unemployment and poverty was normal. Paul and Mary Crabtree fell in love and started a small community theatre that contributed to the education and economy of the area.
In fact, the Cumberland County Playhouse is the only non-profit professional performing arts organization in Tennessee that wholly owns and operates its own major performance facility.
The Playhouse is committed to the arts as an indigenous, homegrown part of rural America—not a commodity imported from urban centers. The Playhouse regularly produces new works based upon Tennessee and Southeastern history and culture, plus state and regional premieres and revivals of works with Appalachian themes.
The Playhouse also strives to stretch its audiences with programming which includes major elements of opera, dance, and challenging dramatic works. The Playhouse features nearly 500 performances and 1600 classes in theatre, music and dance annually.
The Cumberland County Playhouse provides arts opportunities to a vast region under-served by other arts resources, including rural East and Middle Tennessee, North Georgia, Southern Kentucky, and Northern Alabama, as well as metropolitan Knoxville, Nashville and Chattanooga.
In 1984, the Cumberland County Playhouse was the recipient of one of the Governor's Awards in the Arts for the state of Tennessee.
With an annual budget of over $1,800,000, the Playhouse is among Tennessee's most sufficient arts institutions. Since its opening in 1965, 78 - 85% of all revenues have been from earned income, including funding of the construction of the original facility.
The Playhouse operates on a balanced budget and has no accumulated deficit. Construction of a 27,000 square foot expansion to the original facility has recently been completed, making the Playhouse a four-theater complex featuring proscenium, black box and outdoor arena spaces.
Combining a resident professional company and a staff of 16 with more than 100 visiting professionals and a large volunteer corps, the Playhouse draws professionals from across the country and volunteers from a dozen Tennessee counties. Over 50% of all revenues are expended for professional artist compensation.
The Playhouse has been managed and directed by two generations of the Crabtree family since 1965.
Click below to see this year's lineup.
<p style="box-sizing: border-box; margin: auto; color: #464444; fo